Foxy's Events & Specials
Check out our daily specials and Events.
Miami Nights
July 15th
Come Join us for Foxys Miami Nights party, yes we are celebrating in style. We bring the heat of Miami right here to here to the heart of Austin. BYOB means you can drink all night on your own bottle and all Nude means we always bare it all. OPEN Until 5AM this is one party that wont stop!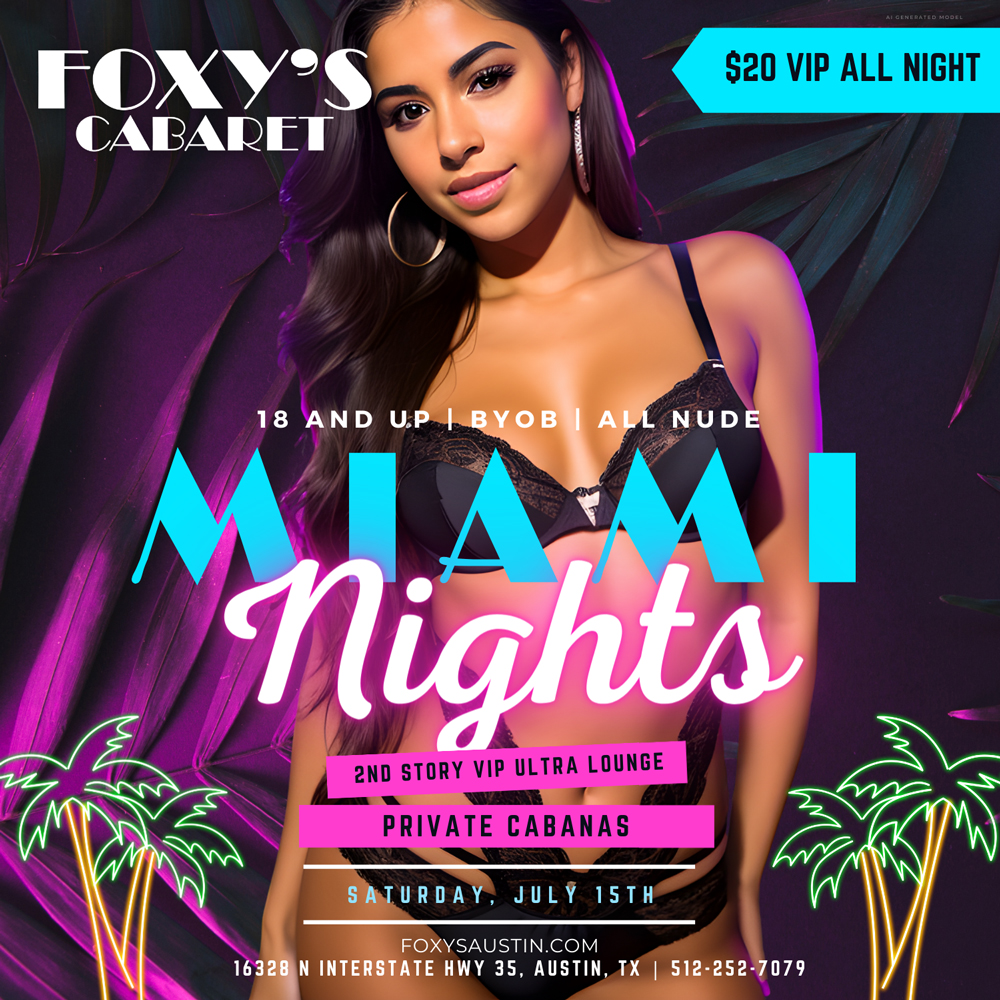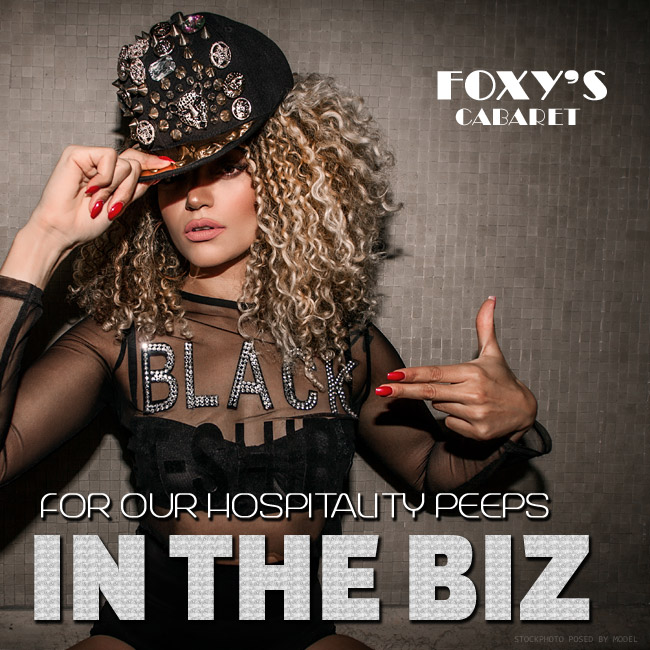 In The BIZ
Every Thursday
$20 Cover
After Hours Party
Every Night
Austin's Official After Hours Party Headquarters offers a non-stop show of gorgeous fully nude entertainers performing exclusively for your pleasure. We open our doors to party goers 18 & up that have a appetite that only Foxy's can accommodate. Party till 5am seven days a week.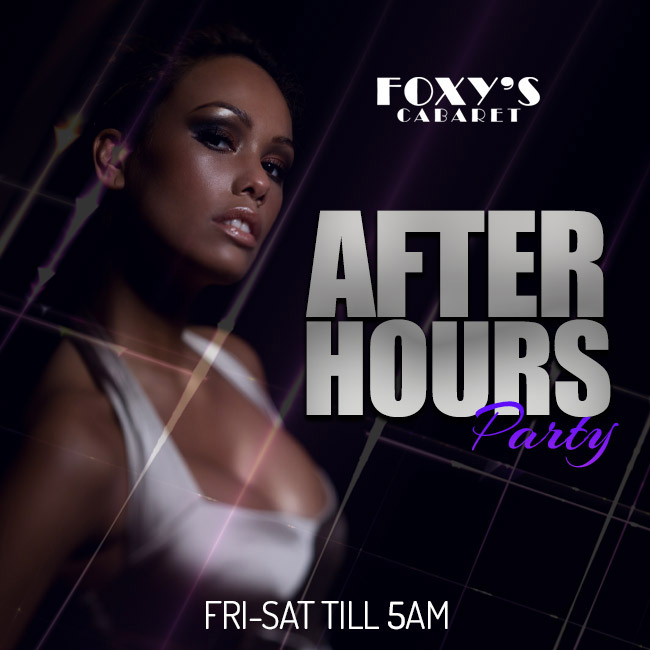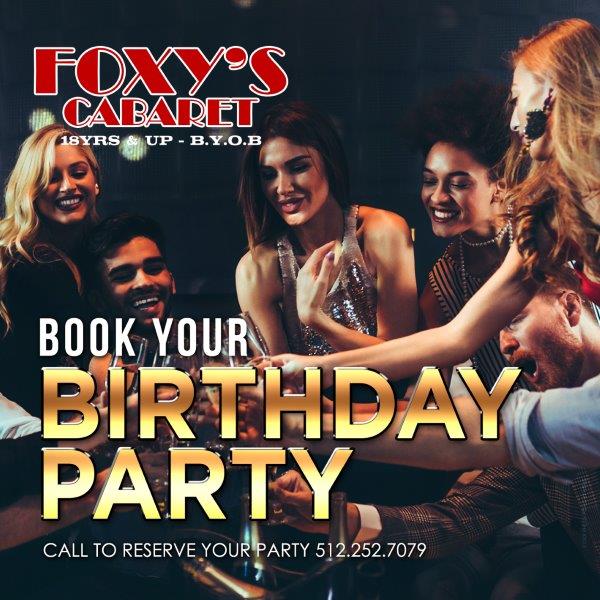 Home of the Bachelor & Birthday Party
Book your Party at Foxy's. Our VIP area offers you privacy and exclusivity, along with affordability and comfort. So upgrade your party and enjoy the exclusiveness of our 2nd floor and enjoy the show from a balcony view from above. The 2nd floor also provides a private dance seating area designed for comfort, privacy and intimacy suited for you and your favorite entertainer.